HVAC Service Experts in Tinton Falls, NJ
As intriguing as other significant towns in Monmouth County, Tinton Falls is a borough with a rich history. The village of Tinton Falls was first settled by James Grover, who saw an opportunity when he realized the abundance of bog iron in the area. This prompted him to establish an ironworks, a building meant for smelting iron and creating products. Home to the highest waterfall on New Jersey's coastal plain and rich historical ironworks, this town has been able to thrive on its captivating, natural features. Our technicians at A-1 Comfort Care Heating, Cooling & Plumbing take pride in serving this authentic community!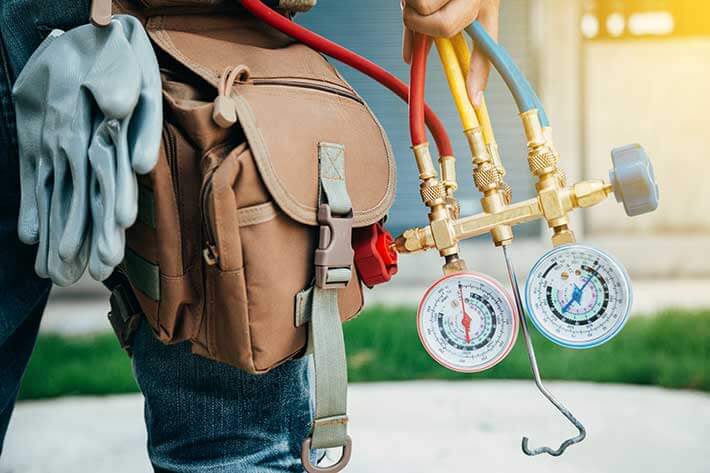 Quality Installation, Repair & Maintenance Services
A-1 Comfort Care Heating, Cooling & Plumbing provides residents and business owners of Tinton Falls with superior products and services. Whether you are in the need of heating and air conditioning installations or plumbing repairs, our team can deliver the quality and comfort that you need.
We offer Tinton Falls homeowners and business owners a wide variety of services, from heating, cooling, plumbing, indoor air quality and even geothermal installations. Most importantly, we offer our customers 24/7 emergency service, so don't be afraid to call A-1 Comfort Care Heating, Cooling & Plumbing when you have an HVAC or plumbing dilemma. We are here for you!
We are grateful to serve our Tinton Falls customers, and always aim to provide the highest quality services with maximum home comfort. With expert installations, repairs and maintenance for HVAC and plumbing, our team of experts aim to satisfy customers with projects of any size.
Contact Us Today
Living in the Tinton Falls community? Call us today at (732) 578-0379 if you are in need of HVAC or plumbing services. We look forward to serving you.