With the winter season upon us, you can expect heating requirements to increase, translating into a rise in furnace use. If you have a gas furnace, you should practice the following safety habits, according to residential HVAC services pro A-1 Comfort Care Heating, Cooling & Plumbing.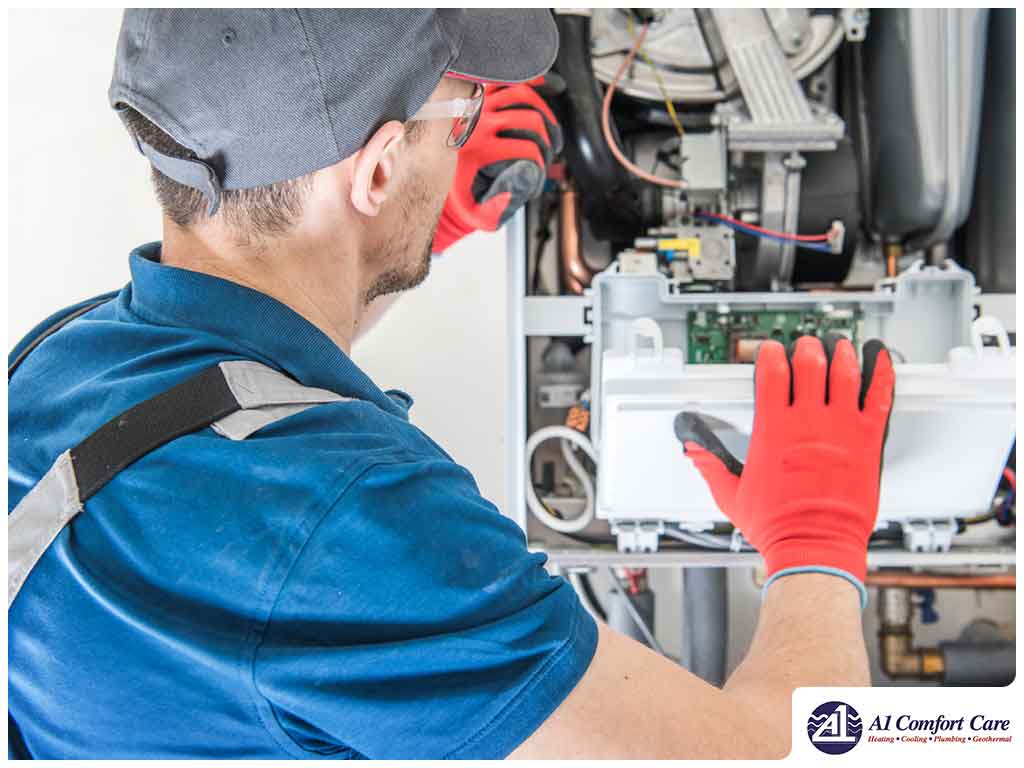 Invest in Regular HVAC Maintenance
Your heating and cooling system is in almost continuous use throughout the year. While HVAC systems don't last forever, you can certainly extend their service life with regular maintenance. This can help keep you safe by neutralizing potential risks before they can pose a threat. Routine checks enable HVAC technicians to identify issues before they can worsen and cause irreparable damage.
Check Your Carbon Monoxide Detectors
While regular maintenance may involve checking carbon monoxide detectors, this is a task you can do on your own as well to ensure everything remains in good working condition between scheduled maintenance visits. How often should carbon monoxide detectors be checked? Ideally, at least once a month. Change the batteries every six months, or as needed. If you don't already have a carbon monoxide detector, make sure you get one right away from a furnace and air conditioning repair services provider.
Keep the Area Around Gas Furnaces Clear
It's best to keep objects away from hot furnaces–especially those which are flammable–to curb the risk of fire. Additionally, children should be taught to never play near furnaces, ensuring they steer clear of them to avoid potentially dangerous accidents.
HVAC and Plumbing Solutions Since 1999
A-1 Comfort Care Heating, Cooling & Plumbing is the HVAC installation contractor to trust for all your HVAC needs. To learn more about what we can do for you, simply give us a call at (732) 578-0379 or fill out our contact form. Request a FREE estimate today! We serve Wall, Freehold, and surrounding NJ communities.