Welcome to the blog page of A-1 Comfort Care Heating, Cooling & Plumbing. This is where we discuss all the latest news, trends, services, and tips relevant to the HVAC industry. It's our goal to help you understand the importance of having a functional, efficient, and well-maintained HVAC system. If you're considering an upgrade or wondering how to deal with certain problems, let this page be your handy guide.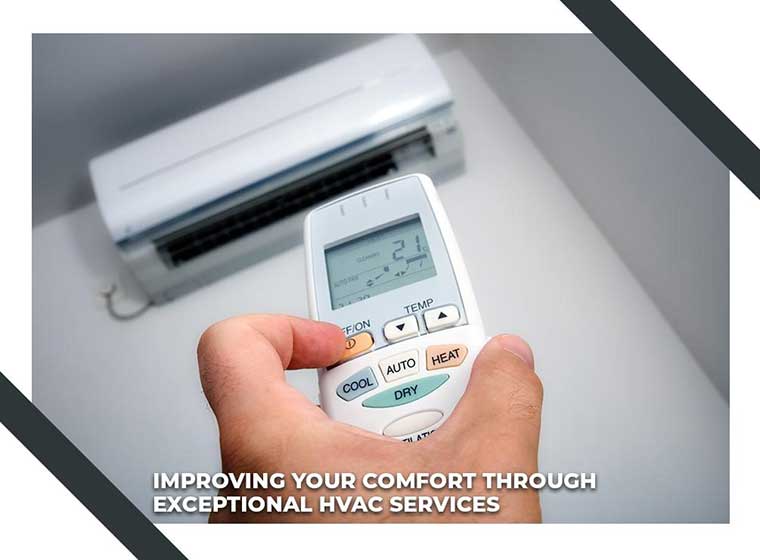 About A-1 Comfort Care Heating, Cooling & Plumbing
A-1 Comfort Care Heating, Cooling & Plumbing is committed to providing first-class commercial and residential HVAC services. Since 1999, local residents have counted on us to achieve their comfort and energy efficiency needs. In fact, this has earned us prestigious certifications from well-known organizations and manufacturers, including NATE and Carrier®.
Here are some of the exceptional HVAC and plumbing services we offer:
Installation. If you're looking for new HVAC equipment, we can provide you with the perfect solution. We'll listen to your unique requirements, assess your home or building's condition, and offer industry-leading products. As a Carrier-certified contractor, we'll back your investment with superior warranties to ensure many years of comfort and cost savings.
Repair. Once you detect strange noises, inconsistent temperatures, or poor airflow from your heating or cooling equipment, get in touch with us right away for top-notch heating and air conditioning repair services. Our team will respond promptly and get your equipment back in shape as soon as possible. We'll also help you learn more about other HVAC issues so you can take steps to keep them from turning into major ones.
Maintenance. As your HVAC system works around the clock, it requires regular care to sustain its peak performance. You can rely on us to come up with a maintenance program that fits your needs and budget, so you can maximize your unit's potential and save on energy bills.
Indoor Air Quality (IAQ). Don't overlook the air you breathe inside your home or building. You might not realize it, but there are actually more allergens and pollutants indoors than outdoors, which can compromise your health and well-being. Fortunately, we offer a wide range of products that will keep your IAQ up to par.
Plumbing. Apart from the HVAC services we provide, our crew can also help you with plumbing needs. Maintaining your pipes is imperative to prevent the ill effects of leaks and clogs.
As one of the leading HVAC installation contractors in the area, A-1 Comfort Care Heating, Cooling & Plumbing delivers no less than excellent results. Call us today at (732) 578-0379 and let's discuss your HVAC needs. We serve Wall, Freehold, and surrounding communities in NJ.